Architects Tahnee Sullivan and Christopher Skinner are the principals and founders of Brisbane firm Sullivan Skinner. The studio's pursuit of an understated architecture is underpinned by fundamental qualities of volume, proportion, material, light and reciprocity between building, landscape and interior.
Tahnee and Christopher fill us in here on their love of reading, good food, travel experiences and more.
Tell us about yourselves and what led you to where you find yourselves today?
We each followed different paths to architecture, although professionally there are tendencies we share. We're both visual thinkers, and we have a tenacity and curiosity about getting to the essence of what we're doing.
We met while studying architecture at the University of Queensland. After graduation, we each pursued employment with highly regarded Brisbane architectural practices. These formative experiences provided reference models for practising architecture within Brisbane's urban and suburban contexts.
Shared design sensibilities, complimentary project experience, and a strong desire to direct our own projects led us to establish Sullivan Skinner in 2018. We work with private residential and commercial clients to realise bespoke architecture and interiors. Current projects include several private houses, a commercial building refurbishment, commercial interiors, and the expansion of a 117-year-old regional community hall.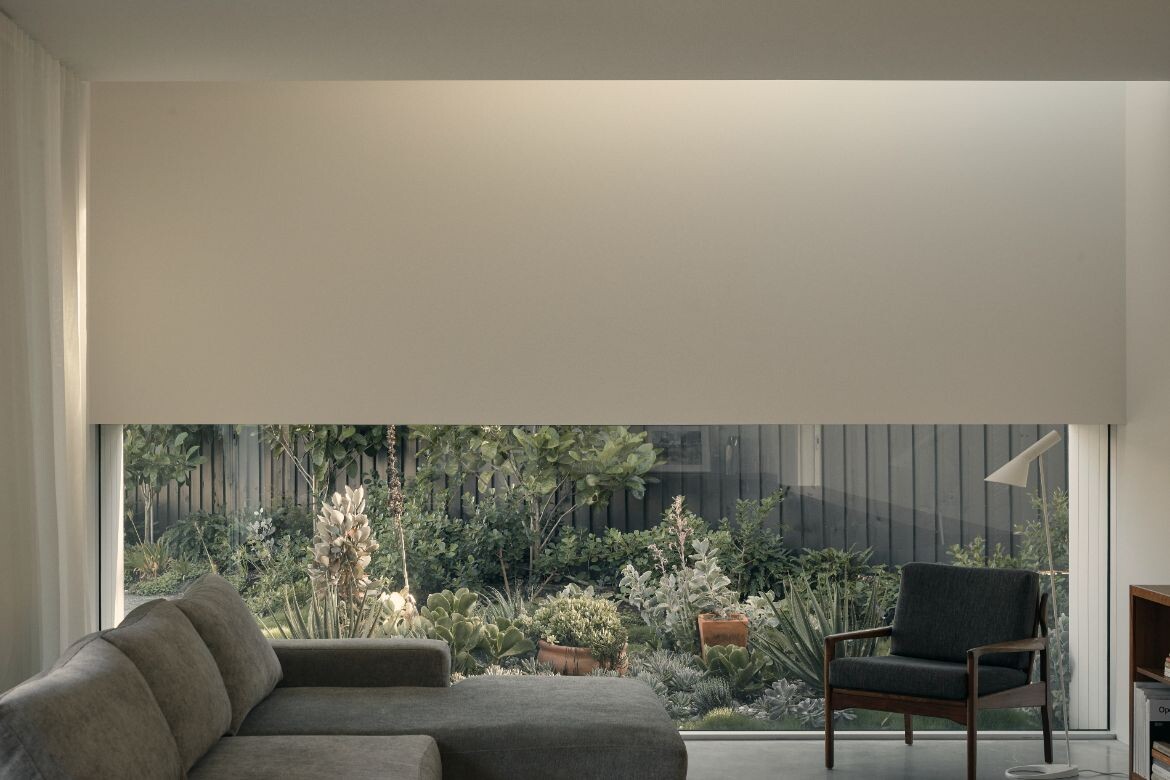 What is the driving philosophy behind what you do?
All our work is underpinned by those fundamental qualities of space with enduring appeal; volume, proportion, material, light and reciprocity between building, landscape and interior. This tends towards an understated architecture with minimal embellishment that prioritises user comfort and the practicalities and pleasure of use.
We think these seemingly ordinary concepts are in fact the wellspring of architecture, and so long as architecture is about the use and experience of physical spaces our interest in them will be sustained.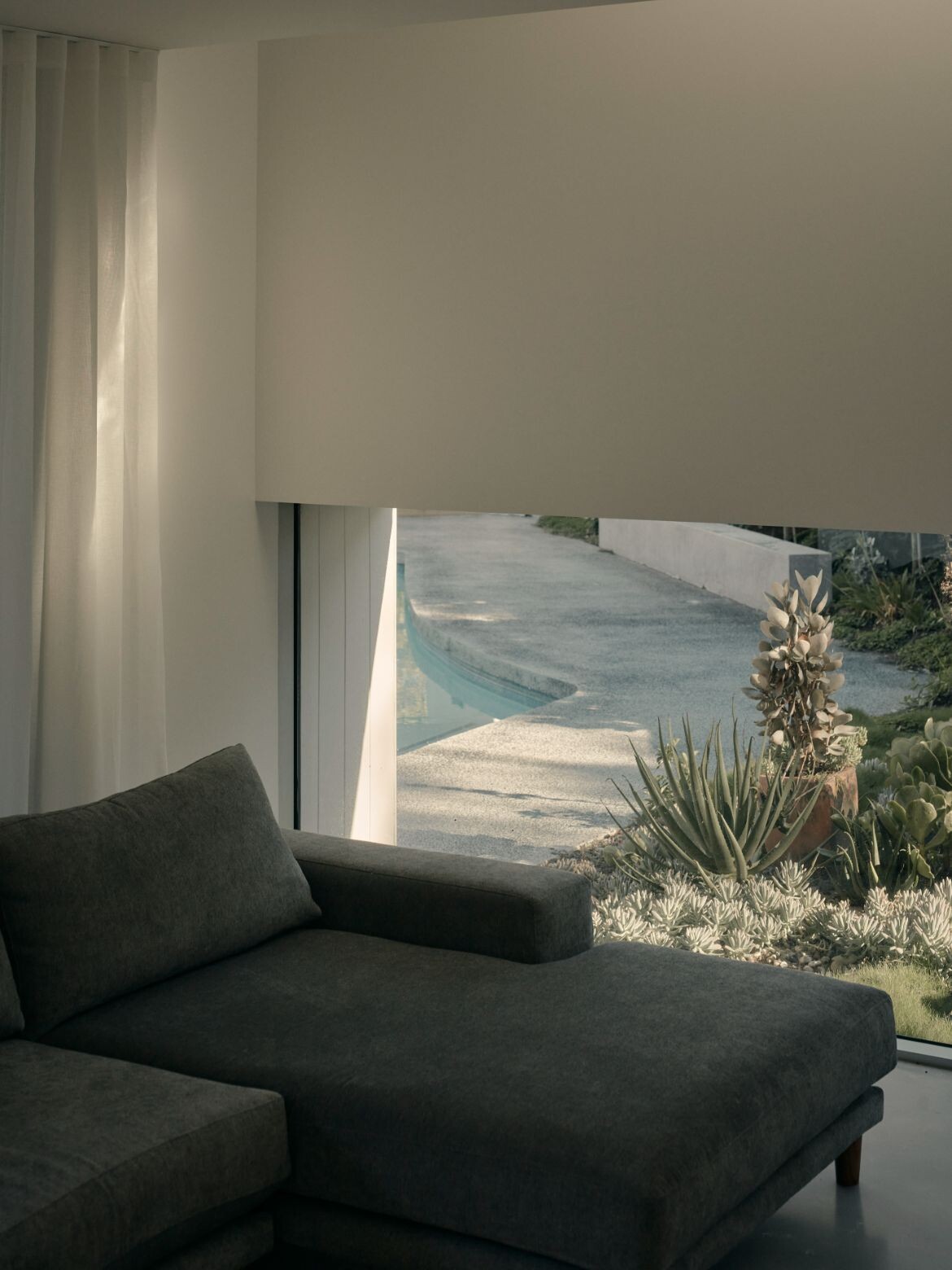 Can you share some insight into your creative process?
Architecture and building is a long process, compared to most other professional engagements. At the start of any project there is a lot of familiarising and listening to do; detailed client briefing, site analysis, ascertaining the planning constraints. Only once all the conditions of the commission are absorbed do we feel that we're in a position to conceive a design that is encompassing and robust enough to survive its gestation.
There is certainly a creative aspect to design. A list of disparate and competing constraints does not coordinate and resolve itself, rather it requires a kind of synthesis of practical logic and abstract spatial imagination. But you cannot wait around for the clouds to part, the concept comes out of the work itself. There is always this beautiful compounding moment, as the design emerges, where the work seems to develop its own voice. It's quite reassuring when the work starts to talk back.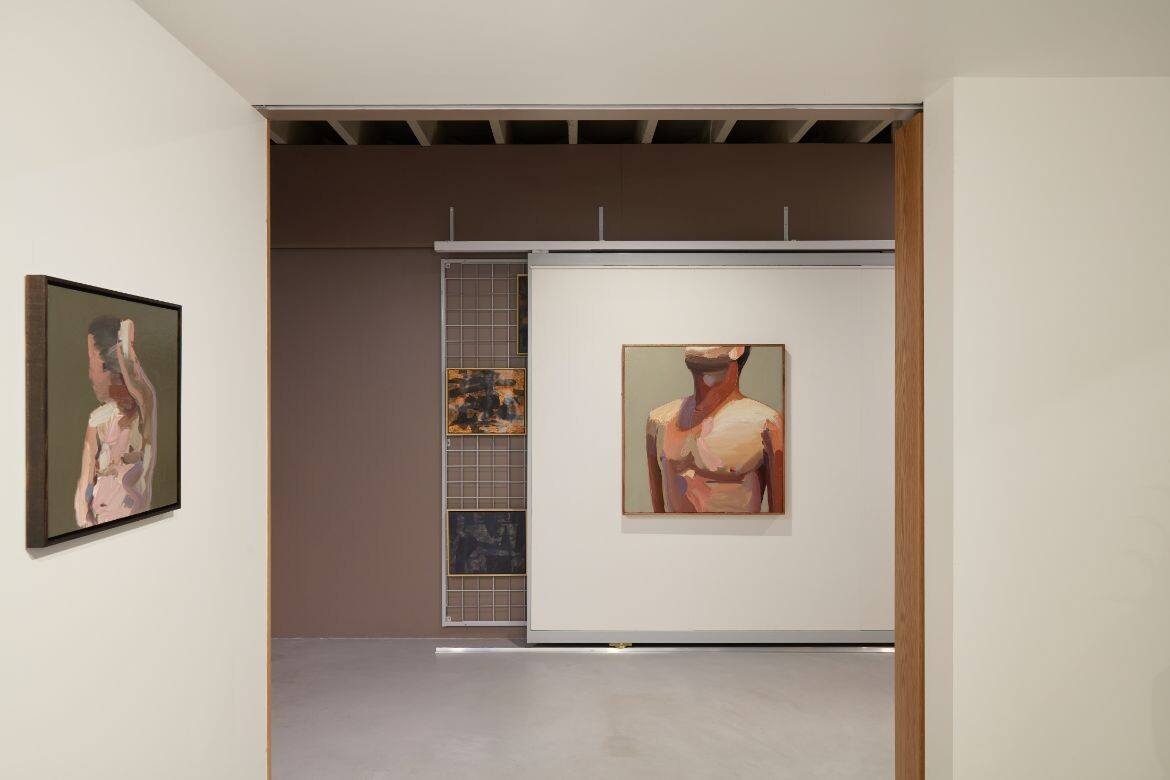 In terms of getting into this 'zone', we find that clarity often comes while physically (rather than digitally) engaged. It's as though the hyper-focus on a screen boxes in the mind's need to move laterally. There's just something about sketching or generally moving about that has a way of surfacing a key insight that may prove pivotal.
How does design play a role in your life?
Perhaps in much the same way as it does for everyone; we all dwell within and around human-made environments of one kind or another, and engage with purposeful objects whether a coffee grinder, a vehicle, or a piece of furniture.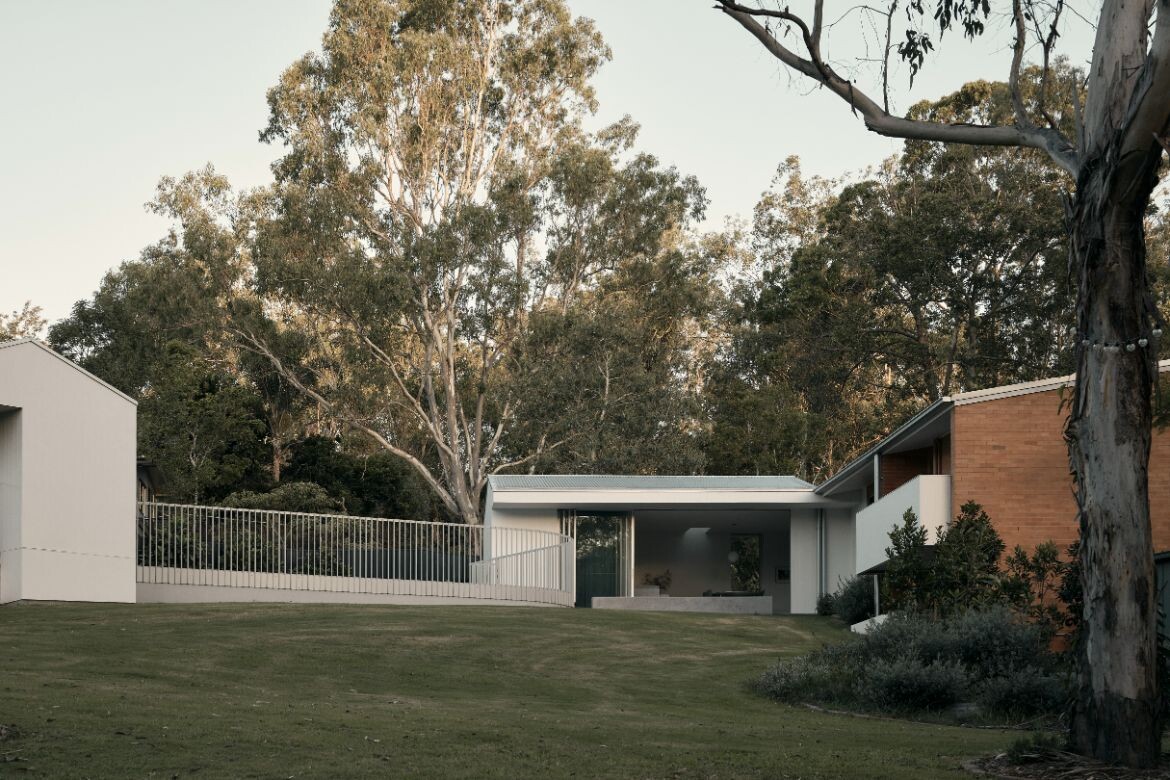 How comfortably one can, for example, enjoy a meal in a restaurant will be strongly influenced by basic spatial and environmental qualities like lighting, acoustics, the way tables are oriented or spaced, or at the most elemental level, proportion and scale. The consequences of how successfully or otherwise these aspects have been addressed are things all people experience, not just the 'design-savvy'.
The role of the designer is to reconcile these fundamentals with the specific blend of constraints and opportunities unique to each site and brief, and in doing so, achieve a memorable and enriching outcome that seems effortless.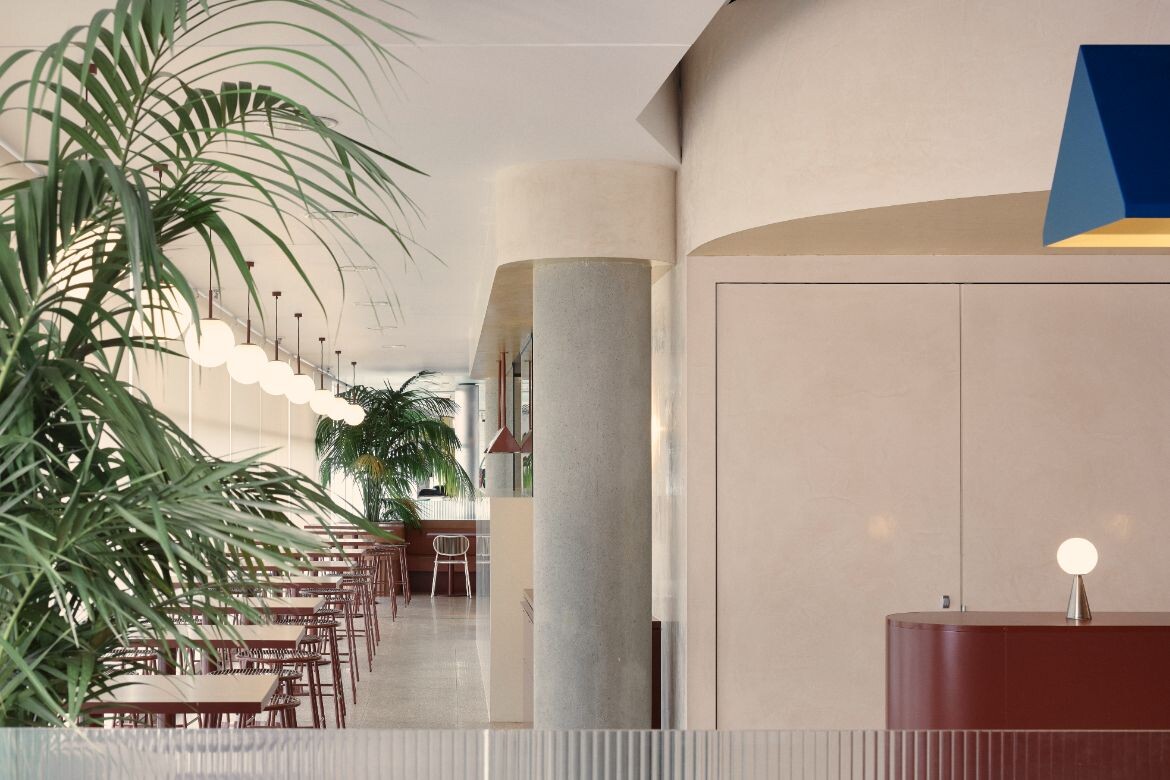 How do you balance your personal and professional life?
We love what we do, and for us, reading and thinking about design is immensely enjoyable. As such, the distinction between personal and professional life can be somewhat blurred. The pursuit of 'balance' is ongoing and important.
We are efficient and focused in the studio and are proactive in making time for life outside of this – our young daughter is a great enforcer of this.
We've eliminated a long commute from our day-to-day which certainly helps: we live in an urban centre within close proximity to our studio, green space, the Brisbane River and regularly visit cafes and restaurants.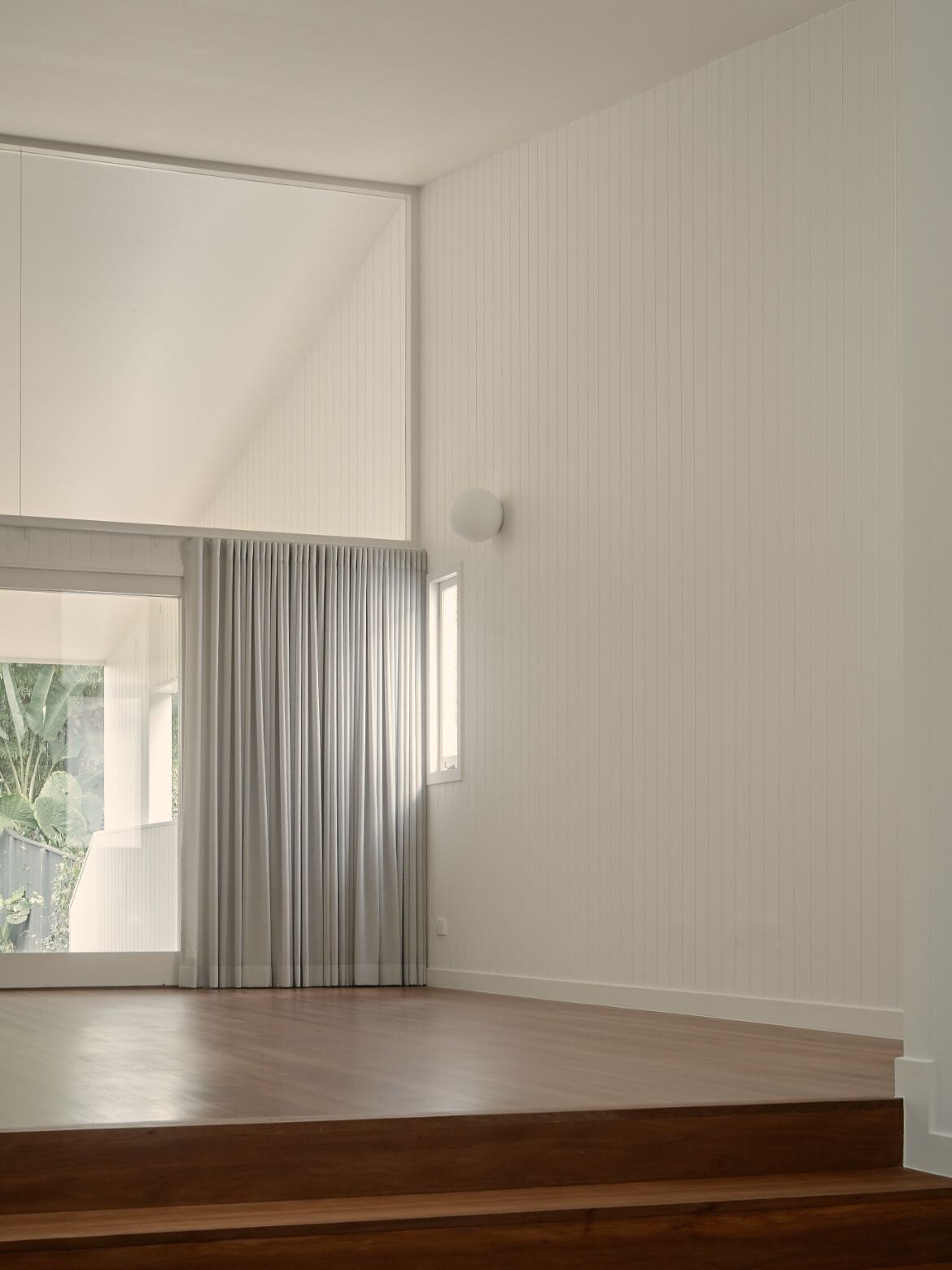 What does home mean to you?
Home for us is a place of comfort, a place to recharge, and more recently a place for family life to play out.
How does your home reflect your passions, interests and creativity?
Music, books and good food are central to our home life. We have a very decent library which is both an ever-present invitation to leisurely reading time but also a constant reminder of how little time there seems to be. Music is often playing. In terms of atmosphere-creation, good music has a very high return on investment.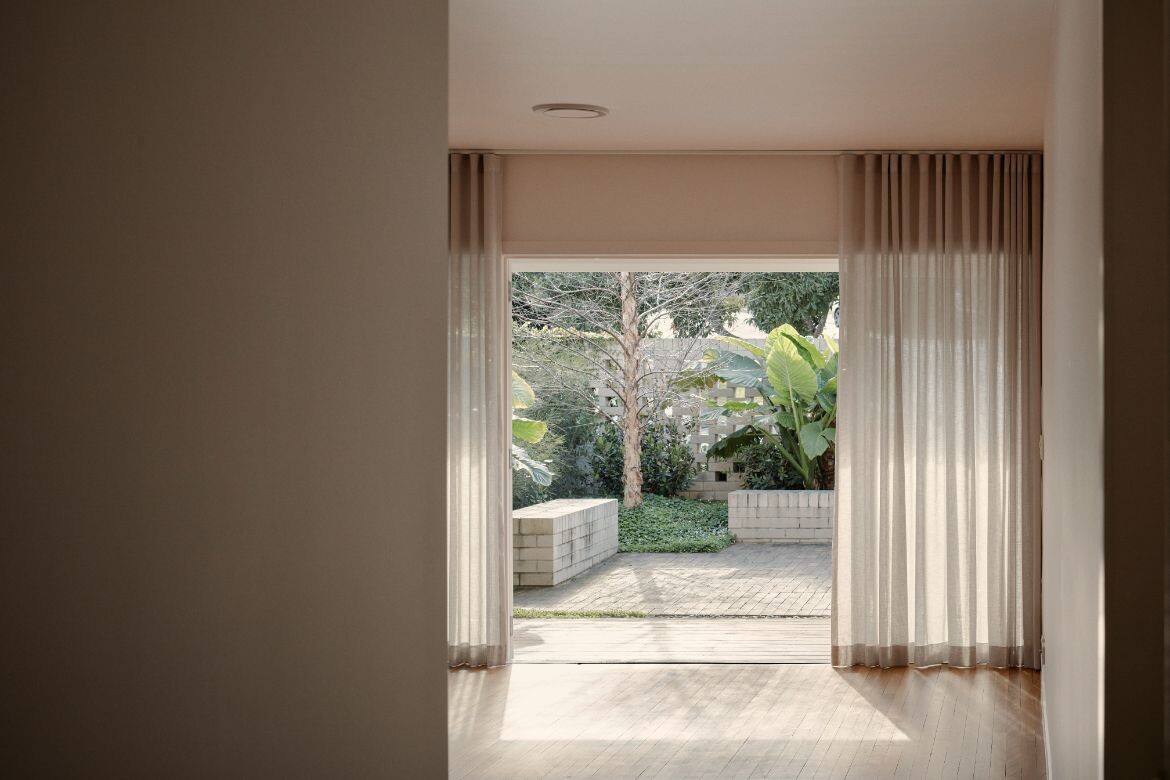 What's your favourite object in your house?
Over time we've collected pieces of furniture and lighting designed by architects and designers we admire. A piece that evokes fond memories is a table lamp designed by architect Alvaro Siza. We visited Portugal in 2015 and visited many of Siza's projects. The lamp is a reminder of a great evening we had at the Boa Nova Tea House, a seashore restaurant for which the lamp was designed.
Its cylindrical shade is formed by a singular roll of delicate timber veneer, thin enough to diffuse the light. Each end of the veneer is cut to a fine sawtooth pattern, interweaving and securing one to the other by friction alone. The same timber is used extensively in the restaurant interior itself, where a similar weave motif is applied at a larger scale, embellishing the ceiling where it folds to let in daylight.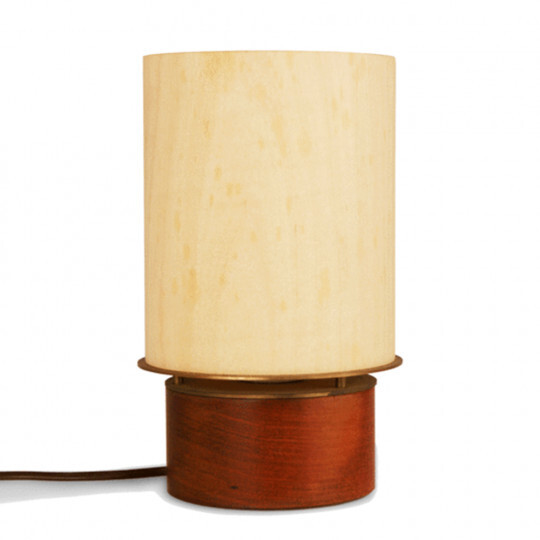 What piece of furniture is currently on your wishlist?
We've designed a custom desk for our home, which we're looking forward to having made.
Favourite chair design, and why?
We love the Le Corbusier (and Charlotte Perriand) LC7 swivel chair from Cassina. There's a timelessness to such an elegant form that appears to be exactly how it should be.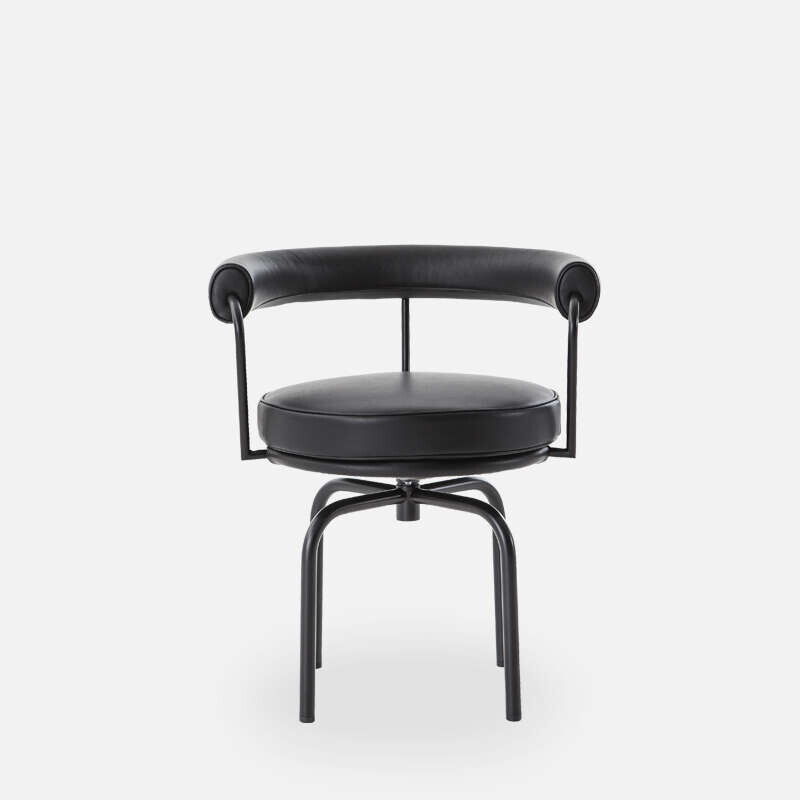 When it comes to object design, we're often drawn to pieces with archetypal, rather than novel qualities. A chair should look like a chair, and be a pleasure to use.
This is so eloquently expressed in Donald Judd's essay It's hard to find a good lamp: "The art in art is partly the assertion of someone's interest regardless of other considerations. [whereas] …The art of a chair is not its resemblance to art, but is partly its reasonableness, usefulness, and scale as a chair."
And this brings us back to our approach to architecture.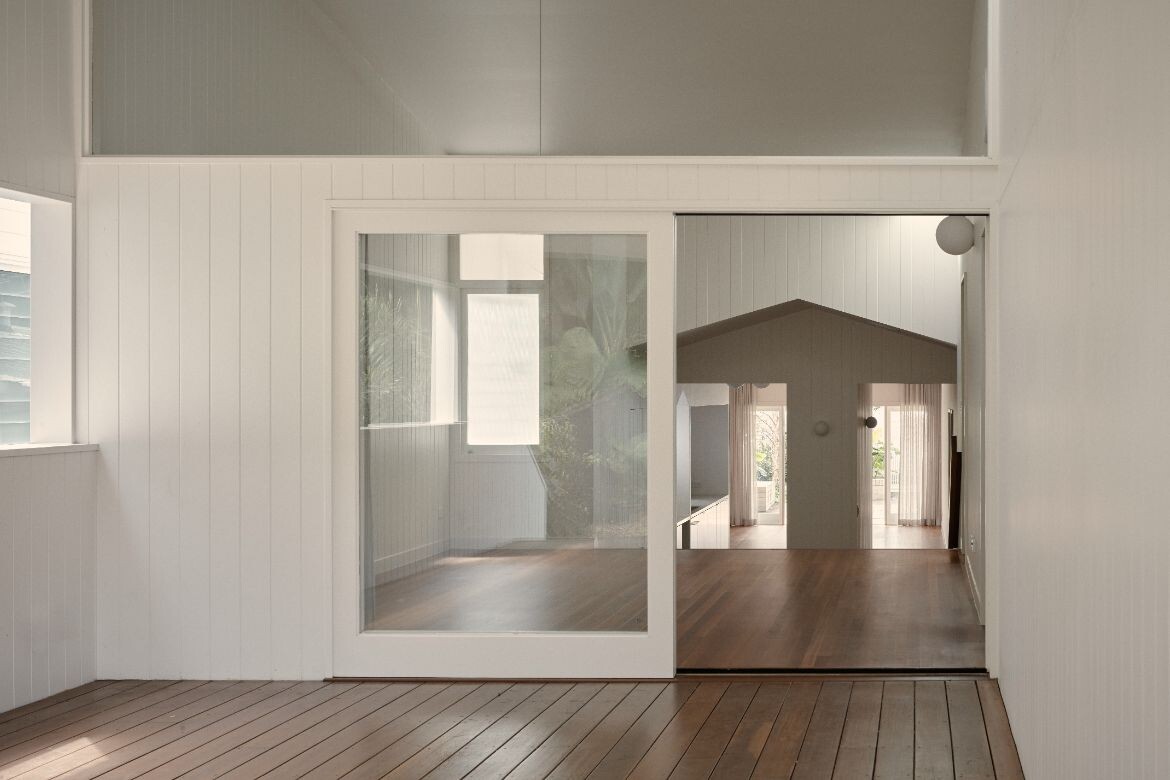 Sullivan Skinner
sullivanskinner.com
Photography
David Chatfield
We think you might be interested in reading a Design Hunter Q&A with interior stylist Claire Delmar
---