Caravan Hapejong, Seoul, by Flack Studio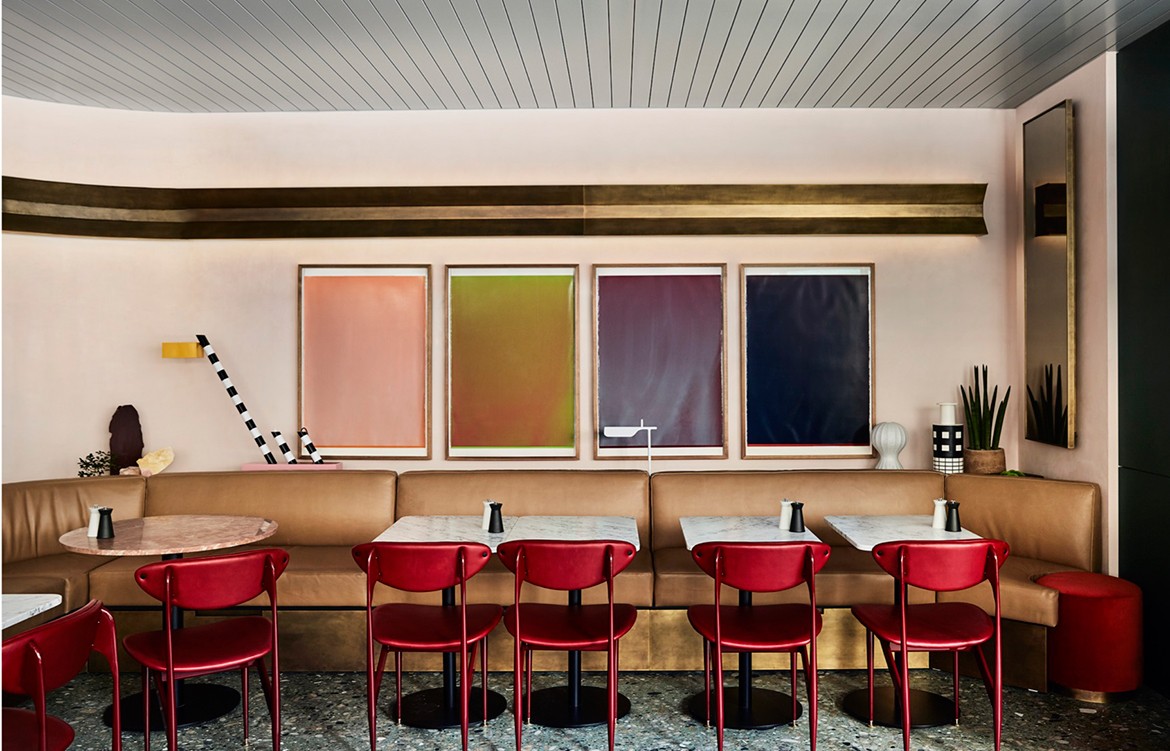 Launched by Aussie expats Jessica Chung and Adam Kane, Caravan Hapejong is an eclectic dining venue characterised by a quirky Australian-meets-Korean menu. In this super cute 90-square-metre eatery, you'll find a cool, culturally twisted vibe that fits nicely into the cultural landscape of the edgy Seoul suburb. One that is known for its wildly energetic and creative arts and music scene.
Photography by Sharyn Cairns.  Read the full story here
Pentolina, Melbourne, by Biasol Design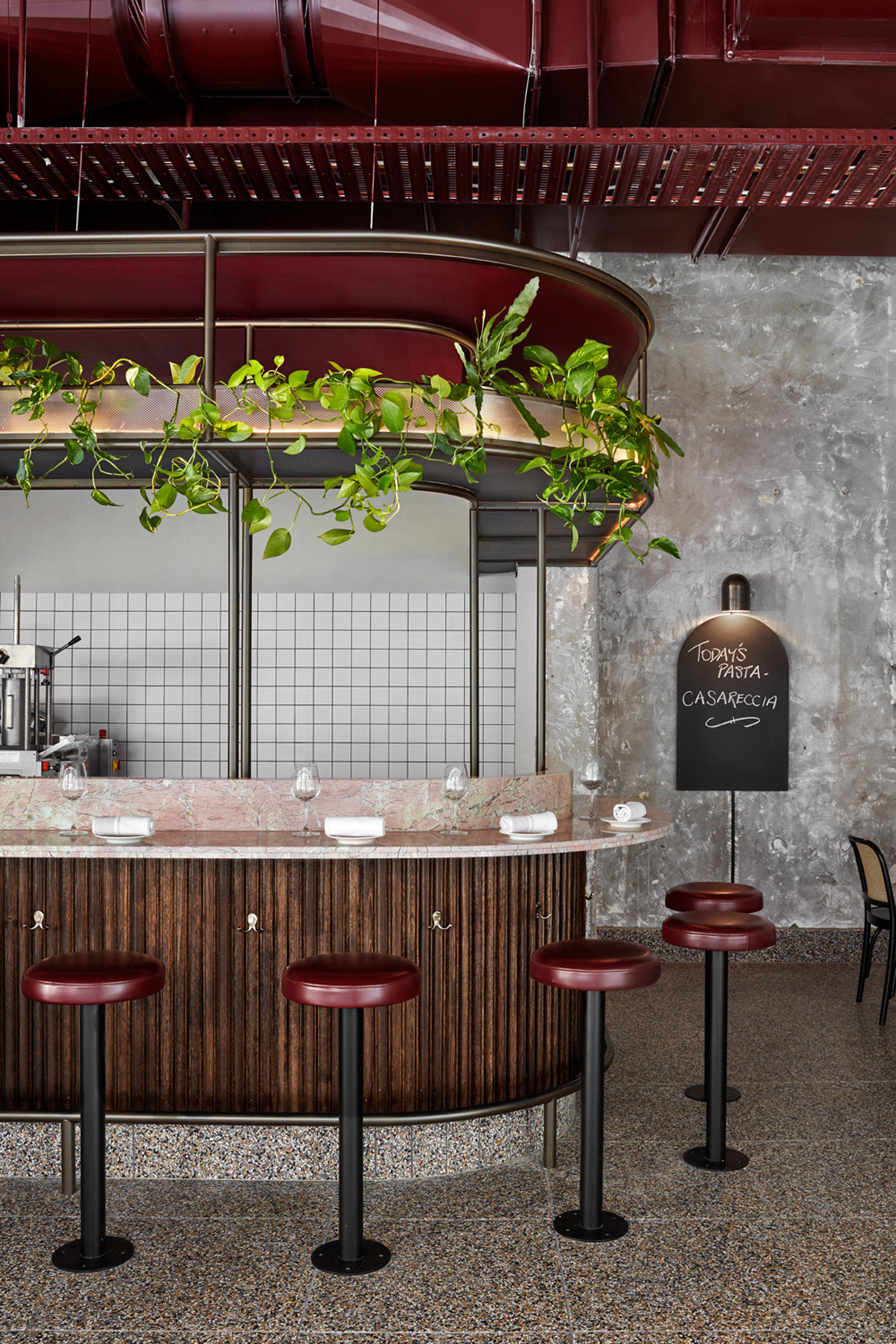 The century-old building in which the new Italian casual dining restaurant, Pentolina, is situated alludes perfectly to the history of Rome and traditional pasta making. A respectful renovation of this building sees hand-rendered concrete walls that mirror the stone façades of historic Roman laneways.
Photography by Jack Lovel.  Read the full story here
Social at Verandah, Sydney, by Luchetti Krelle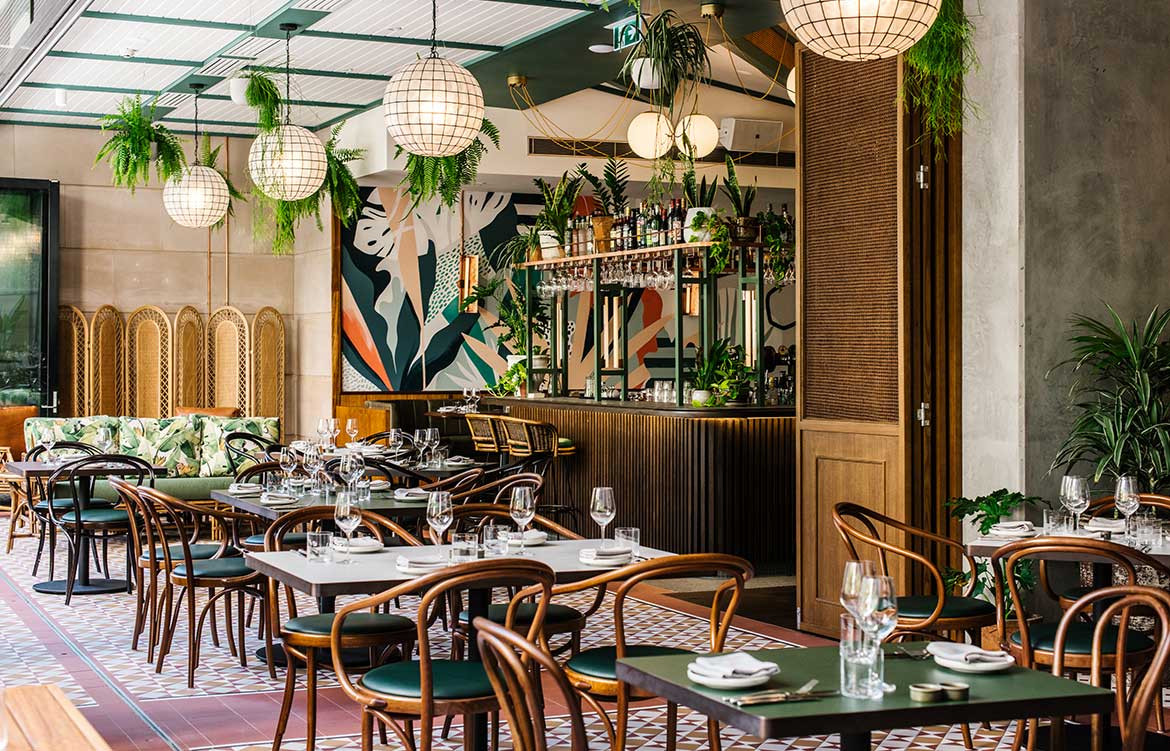 Sitting comfortably in Sydney's CBD, Social at Verandah has already generated a lot of buzz on the local foodie scene. Just when you though Sydney's CBD couldn't get any more vibrant with character and exquisite flavours, this multi-faceted restaurant will excite you that little bit more.
12-Micron, Sydney, by Richards Stanisich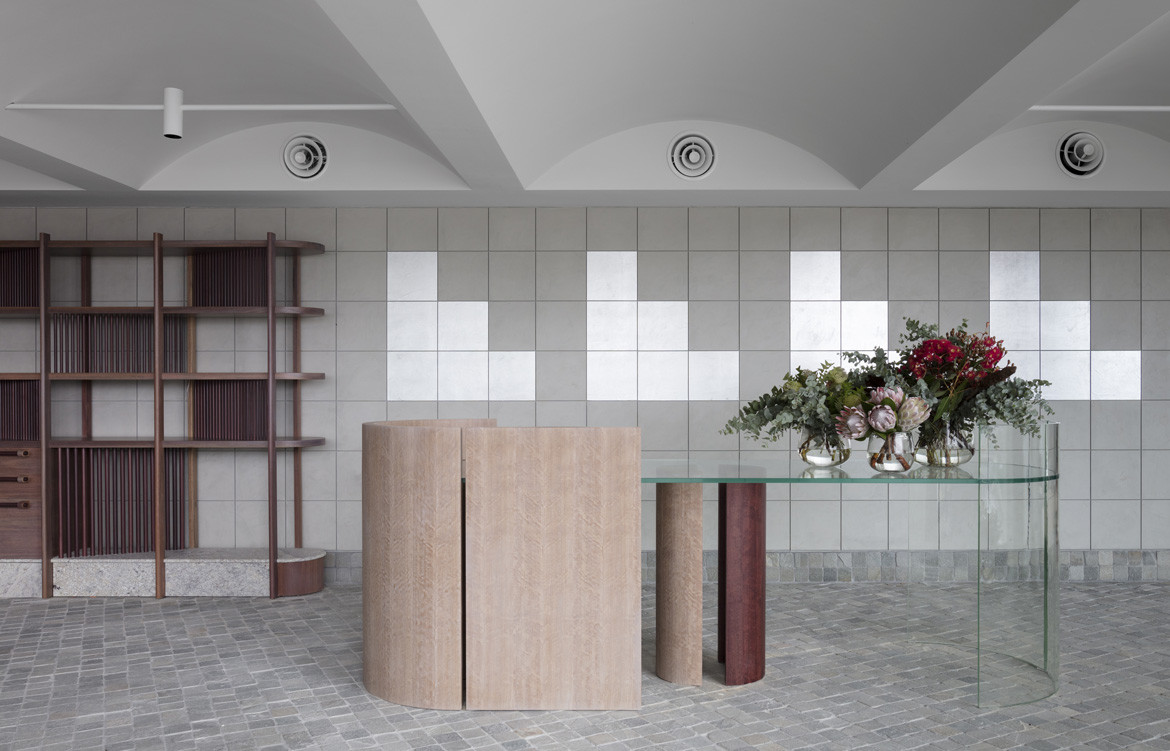 Evocative of place – specifically, Sydney Harbour and its surrounding bushland – 12-Micron draws on the colours, tones and textures of a Spotted Gum, exploring a uniquely Sydney interior from stone floors to floating clouds and bark like leathers. Beautifully realised, the subtle and elegantly luxurious space features careful planning to allow everyone, including staff, spectacular harbour views.
Photography by Felix Forest.  Read the full story here
Domaine Chandon Winery, Yarra Valley, by Foolscap Studio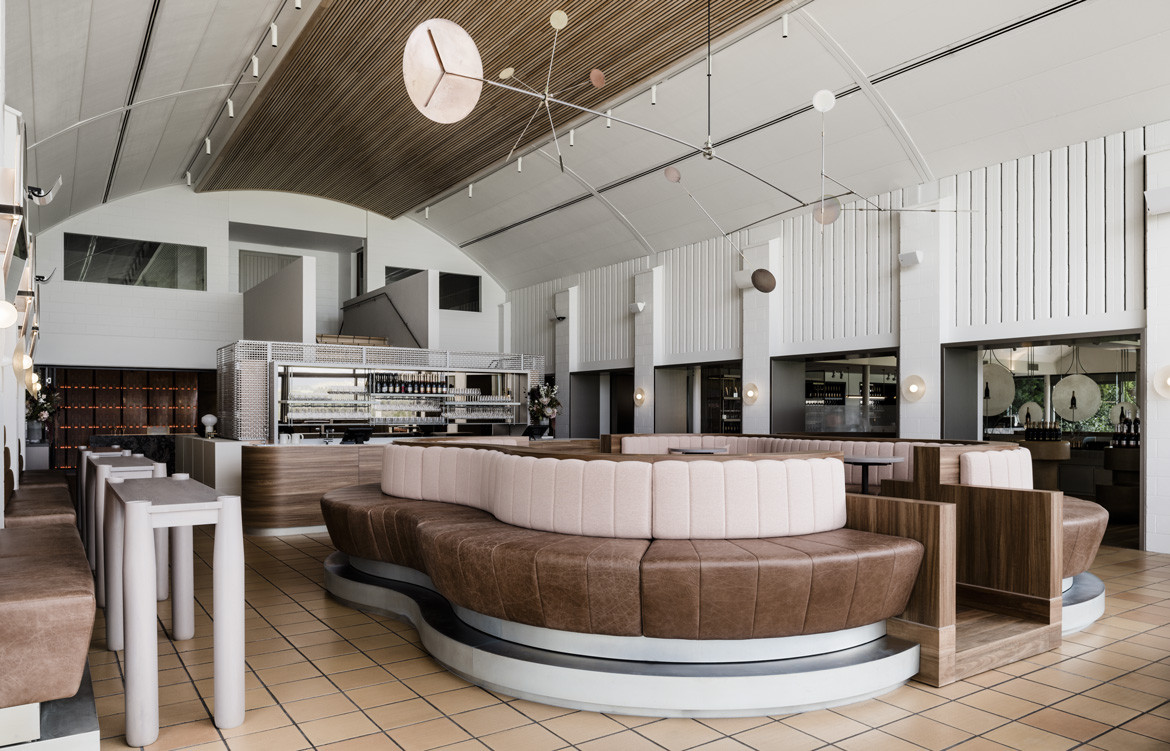 Situated in the Yarra Valley, the site's stunning natural environs and changing view over the seasons were a natural starting point for Foolscap's design scheme. Views of the incredible landscape were a natural starting point for considering the visitor experience, the range of which will traverse loyalists and locals, diehard food and wine thrill-seekers, 'gramming millennials and new discoverers alike.
Photography by Tom Blachford. Read the full story here
Tags: Biasol Design, cafe design, Flack Studio, Food and Beverage, Foolscap Studio, Hospitality Design, Interior Architecture, luchetti krelle, Richards Stanisich
---