In the last decade, emerging talents are rapidly moving into a space of forward-thinking artistry and awe-inspiring craftsmanship that reimagine the design narrative within our local landscape. At a time where design trends are amidst an unpredictable and ever-changing nature, industry revolutionaries that champion local, sustainable and timeless design are celebrated at an all-time high.
Australian-born manufacturing company, Evostyle delves deep into the design process – ensuring that it honours the true meaning of what it means to be local and Australian-made. With generations of craftsmanship running through the company's DNA, the team believes in keeping skills, knowledge and expertise close to home with beautifully designed, natural and raw timber products.
Evostyle offers an exceptional design eye and personalised services to the design community, making them one of the leading manufacturing companies in Australia to turn creativity into a striking reality.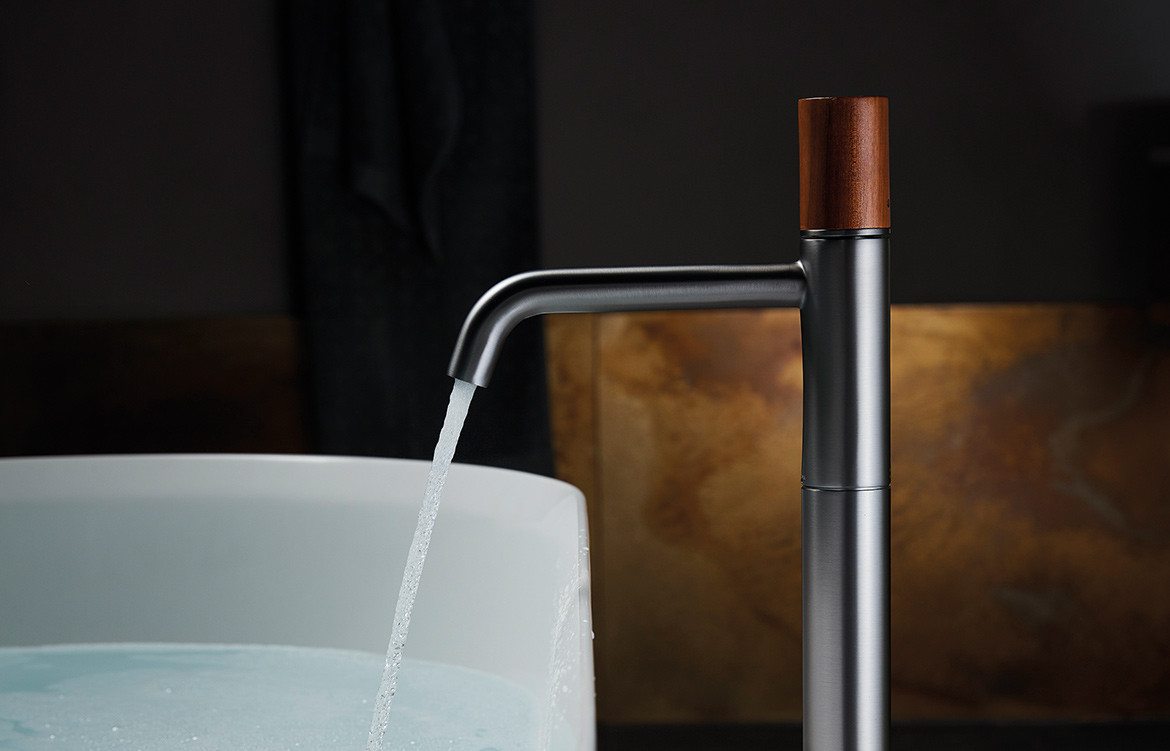 As an advocate for long-lasting collaborative relationships, international powerhouse, Caroma recognises the process and hard work of honest and genuine creativity. This year, the renowned brand took a step into a bold new chapter in collaboration with local Australian manufacturing company, Evostyle to bring forward the new Elvire Collection into the design world.
Caroma invests in the local landscape, where the community and its people are at the heart of the brand. By constantly seeking ways to redefine the way we see, use and experience the bathroom, Caroma disrupts the game and showcases a fresh new perspective on wet spaces with Evostyle's inspiring soul. Designer Luke Di Michiel created the Elvire Collection to revitalise the charm and personality of the bathroom by exploring concepts of sustainability, timeless materiality and the changing face of the celebrated brand.
Previously, we explored the creative process and the beauty of Australian nature with Port Stephens Joinery. In part two, we speak to head designer, Luke Ommundson of Evostyle on his design philosophy; strong client relationships with Caroma and its community at the forefront; and the importance of a distinct sustainable identity.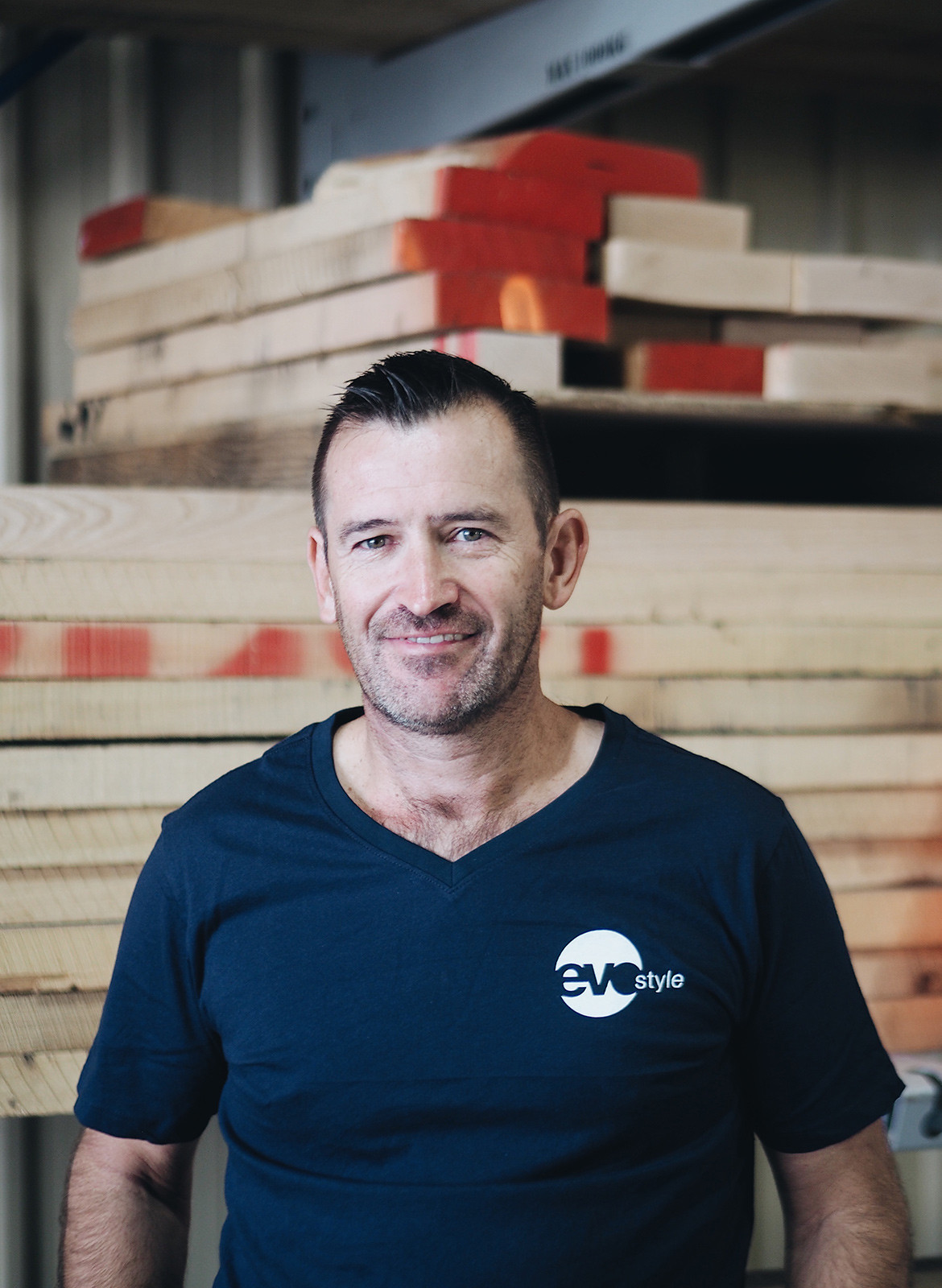 –
Habitusliving: Evostyle has been around for three decades and it's exciting to see it become a part of this new adventure with Caroma. Can you tell us a bit more on the company's background and history?
Luke Ommundson: My passion for woodwork started 30 years ago, when I would help my father in his one-man woodturning business. Grown from humble beginnings, we were producing thousands of wooden components for all the major retailers in a backyard garage. I cherished our father and son partnership throughout the years as it turned into a business that gained a solid reputation within the industry.
After the sudden death of my father, I was left with a struggling business with a handful of clients that were looking elsewhere for manufacturing. Together with my wife, a skilled architect, we reinvented ourselves and Evostyle was born. We started manufacturing complete furniture solutions rather than just components.
Do you find yourself mostly taking a director role or are you involved in all aspects of the process?
Although I find myself guiding the creative direction throughout all facets of the business, my main role at Evostyle is applying my knowledge of solid timber and traditional skills to everything that we do here. Paired with new technology and manufacturing techniques, we're able to deliver products that are uniquely Evostyle.
How do you embody Evostyle's design philosophy across all your products?
Over three generations and 30 years experience, we've learnt a lot along the way. We pride ourselves on premium quality manufacturing, providing exceptional service, our investment in people and the community with processes that practice our responsibility towards the environment.
When we look at design, our initial process is to analyse how it can effectively be manufactured and beautifully presented. We apply this to every product we design, but we also treat every design that we're presented with to quote and manufacture with the same attitude – staying true to how we create everyday.
So every step is treated with the same amount of care and respect in order to create a cohesive and meaningful with product.
We always try and respect the design intent, however there's not much point coming up with amazing and complicated ways to products that are so complicated they are priced out of the market.
We understand that making things viable will be in the best interest of not only ourselves but also our client, which is the important thing really – keeping our clients happy and providing them with the best service that we can.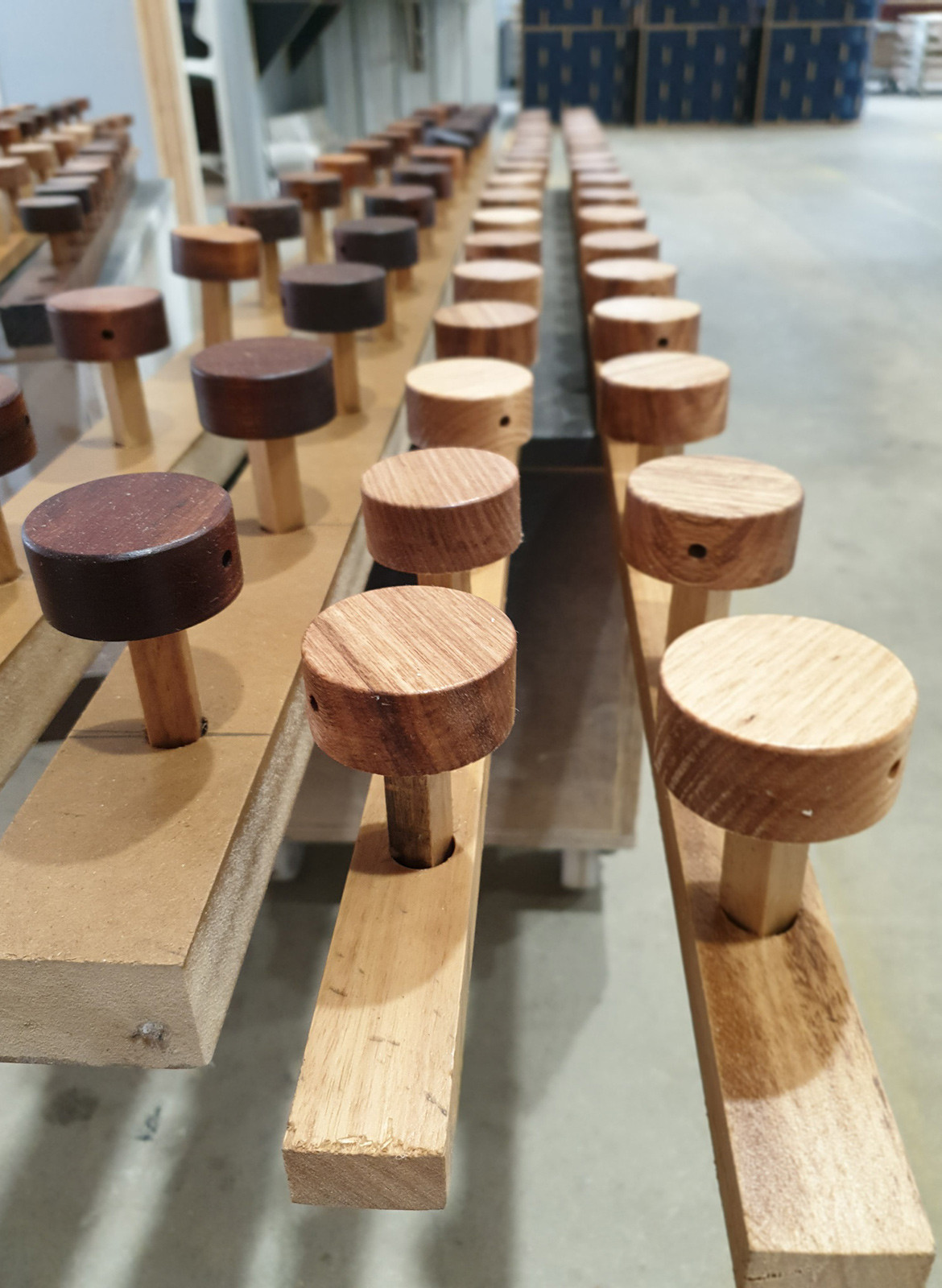 What's the biggest thing you've taken from your 30 years experience in the industry?
After working for three decades, I've worked with many timbers from all over the world. Everyday, I am constantly reminded by this exquisite, natural and raw material I work with that it is the boss – not me. Materiality drives the story of a product and influences how we explore its narrative.
The material palette for the new Elvire Collection played a big role in defining a new age for Caroma. How did this collaboration with designer Luke Di Michiel come into fruition for Evostyle?
Luke approached with his initial concept for the range with enthusiasm and a high sense of professionalism wherein he was very open to hear any feedback or concerns we could foresee from a manufacturing point of view. Too often, we see products trying to be rushed out onto the market before the bugs are ironed out. Everything – even down to how we would package the pieces – was thoroughly planned out and discussed openly.
Both Luke and Caroma were excellent to work with on this project.
I've heard that the whole project took about two years to complete with its scale, concept and the fact that it's new territory for Caroma. With this in mind, what was your initial response to the Elvire Collection?
To be completely honest, my first thought was that there was no way this could be produced locally in Australia, as the costs would be too high.
However, Caroma were completely realistic and upfront about the budget and that worked well for everyone involved. The whole process was transparent from start to finish, so everyone was on the same page about everything and we knew what was happening every step of the way.
We were excited that timber could be reinvented for this product type and we were up to the challenge of finding and providing a solution that was suitable for this application.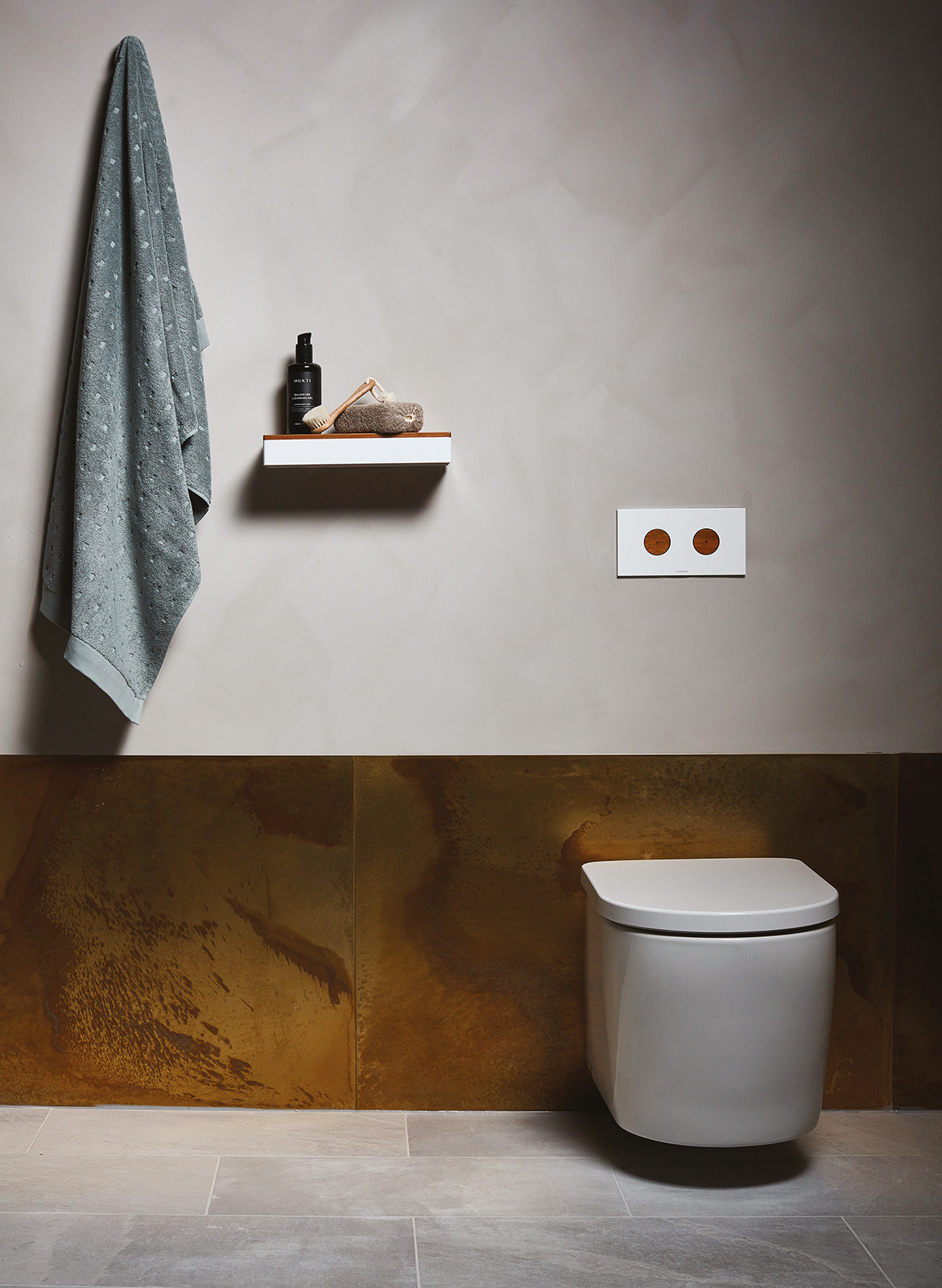 With the introduction of Tasmanian timber under the Caroma name, what do you think the collection represents about Australian design?
I think Elvire demonstrates how the application of simple, smart and functional design to the right material, such as these Australian Hardwoods, will always work.
It's really a testament to how spoilt with choice we are from the beautiful natural materials within the Australian landscape, right outside your doorstep.
We have some unmatched resources in this country as well as a body of excellent designers, so it shouldn't come as a surprise that Australian design and manufacturing skills are highly sought after all over the world. I firmly believe many Australians have a very good eye for quality and detail and recognise it in the products they support.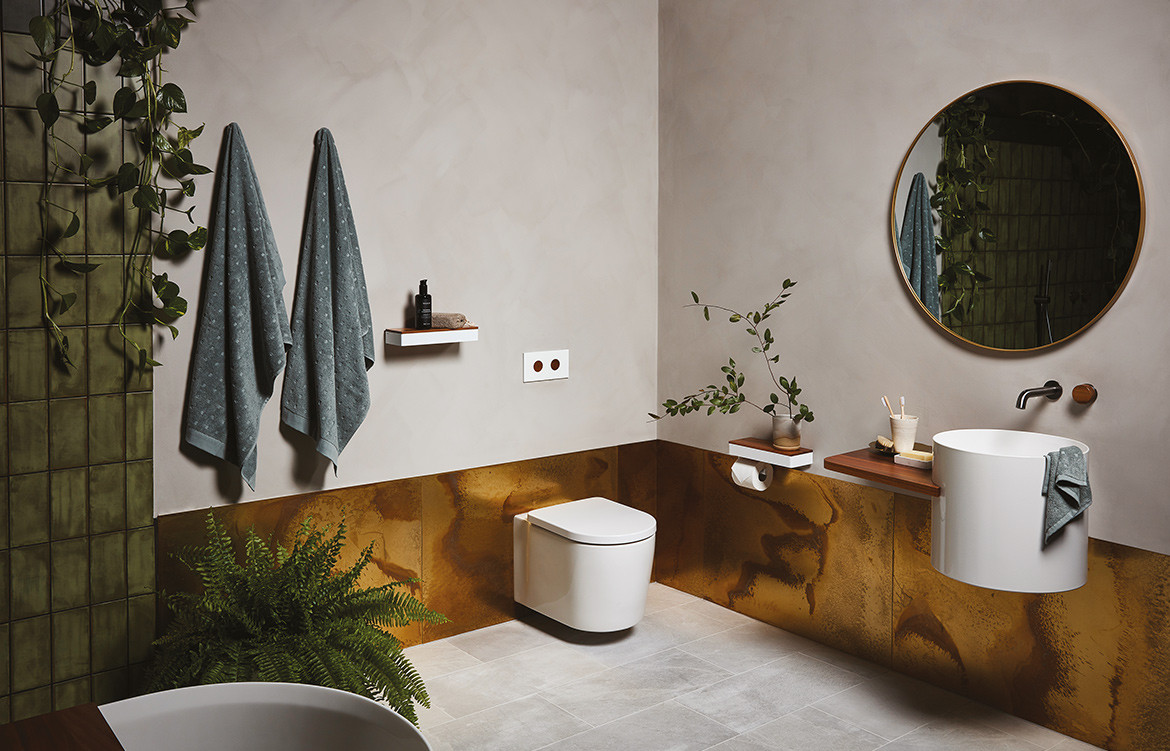 Talk us through the creative process. How did Elvire come to be?
Before we went too far into the process, we walked Luke through timber availability and choices. This was the starting point in figuring out how the natural state of timber can really drive how a product develops. It was always important from the outset to use sustainable Australian timbers that were suitable for Elvire.
Were these easy to attain?  
The availability of many timbers these days are limited in thickness due to the time and energy required to properly dry or season them. This comes into play when deciding on grain direction and how to hold such small pieces when manufacturing them – but we were all adamant on finding the perfect one that spoke to the collection.
Were they any challenging moments during the process that you went through?
As the collection has other parts that integrate with timber components – such as the tap mechanisms – we knew there would be challenges for us. The first prototypes we made were done without test parts to check fit and as we had almost predicted, the metal parts arrived and there were some discrepancies with the fit.
Fortunately Luke and the team at Caroma pretty much expect this as part of the development process and we both were able to make adjustments to get it right. Getting the coating right for this project was also a challenge.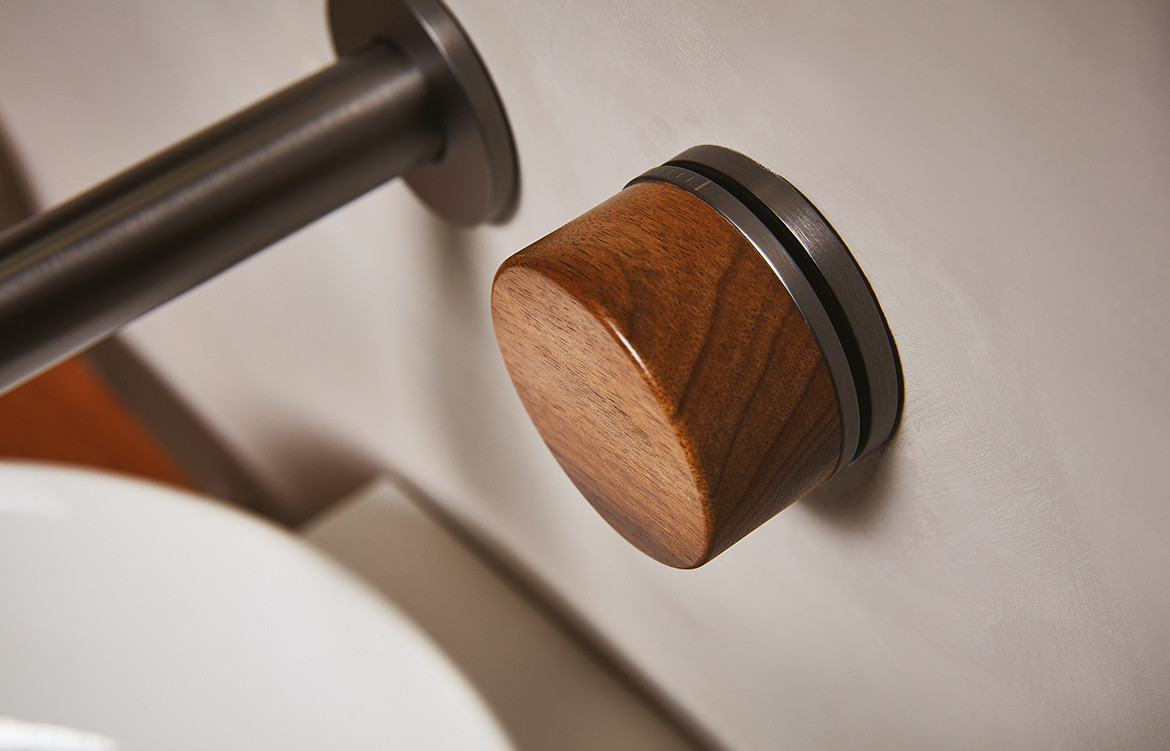 Is the bathroom space particularly hard to design for using timber?
Bathroom environments are just about the most extreme environment to put timber in so we needed to be able to both protect the timber and allow it to move naturally all while delivering the look that Luke had envisaged.
A truly unique collection to the Caroma name – using timber was a big part in establishing Elvire's sustainable identity. What does the term 'sustainability' mean to you?
Sustainability to me means actively refusing to work with rainforest and old growth timbers. Instead, we make it a point to help educate designers and consumers of the many amazing alternatives available and the equally amazing story that goes with some of the timber we use.
What type of strategies for sustainability do you practice within the work culture?
The team at Evostyle feel strongly about the sustainability of what we do. We constantly involve and educate the team about the products we work with.
On several projects we have involved the entire factory in monitoring and recording a Life Cycle Analysis for the project where we have measured every piece of material and waste by weight and every amount of power and fuel consumed to make and transport the products. The goal was to determine if the products were actually carbon neutral or better.
Happily, all the projects we studied were carbon positive. I don't think many consumers would be aware of the lengths we go to making sure what we use comes from legitimate long term sources.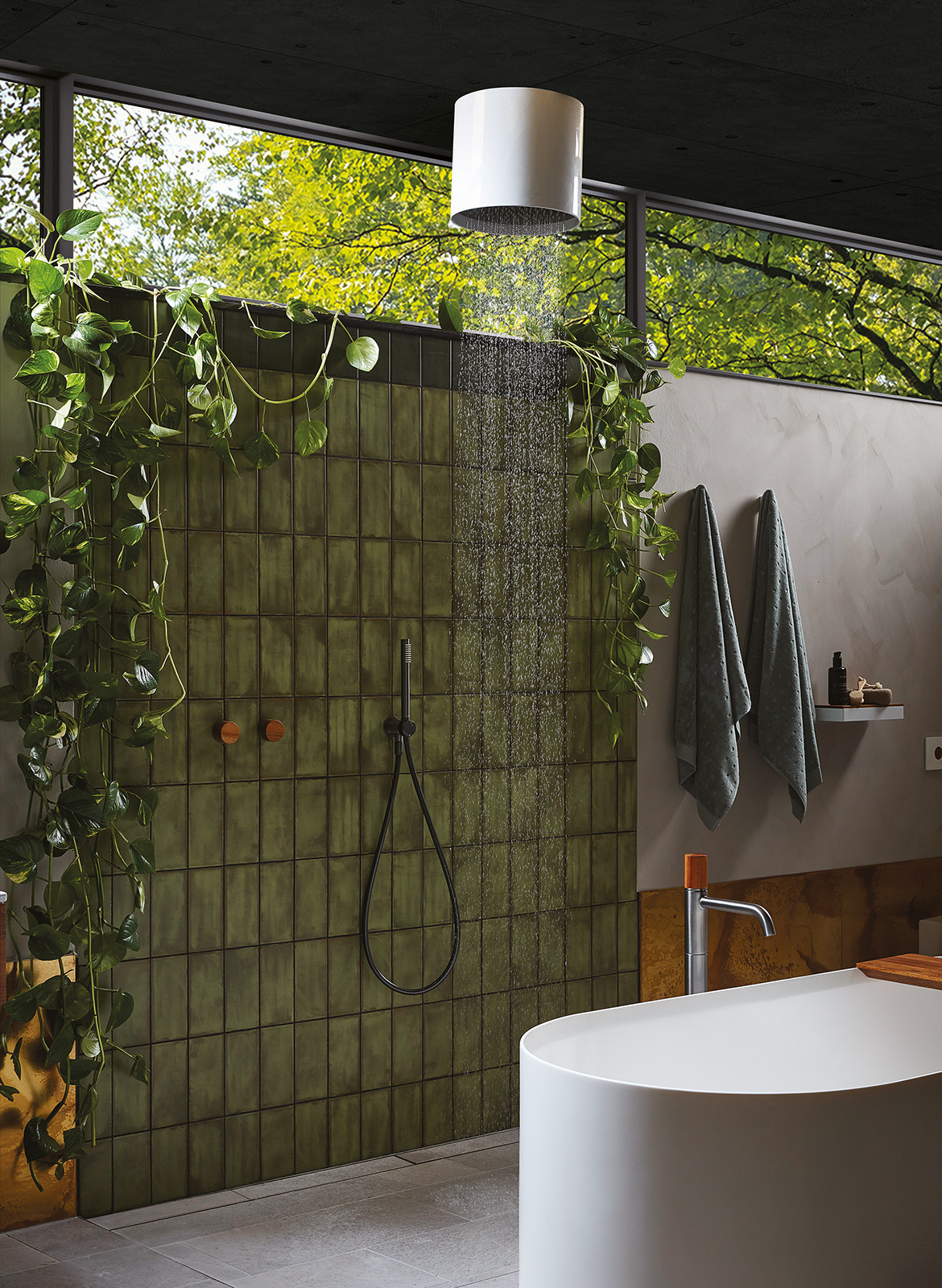 Photography courtesy of Evostyle and Caroma.
Caroma
caroma.com.au
We think you might also like to see part 1 of this series with Port Stephens Joinery. 
---