The Skillion Roof design is iconic in form, but perhaps less so in words. What is a skillion roof? Picture this: a perfectly straight roof angled high on one side low on the other creating a clean, uninterrupted, diagonal slope. For comparison, the more traditional gabled roof comprises two sloped forms that come together at the highest point in the centre to form a peak or ridge.
Inverse to this is the double skillion roof, or butterfly roof – one of two variations on the skillion roof design. A double skillion roof is formed by two straight panels sloping downwards towards a centre line that runs the length of the roof.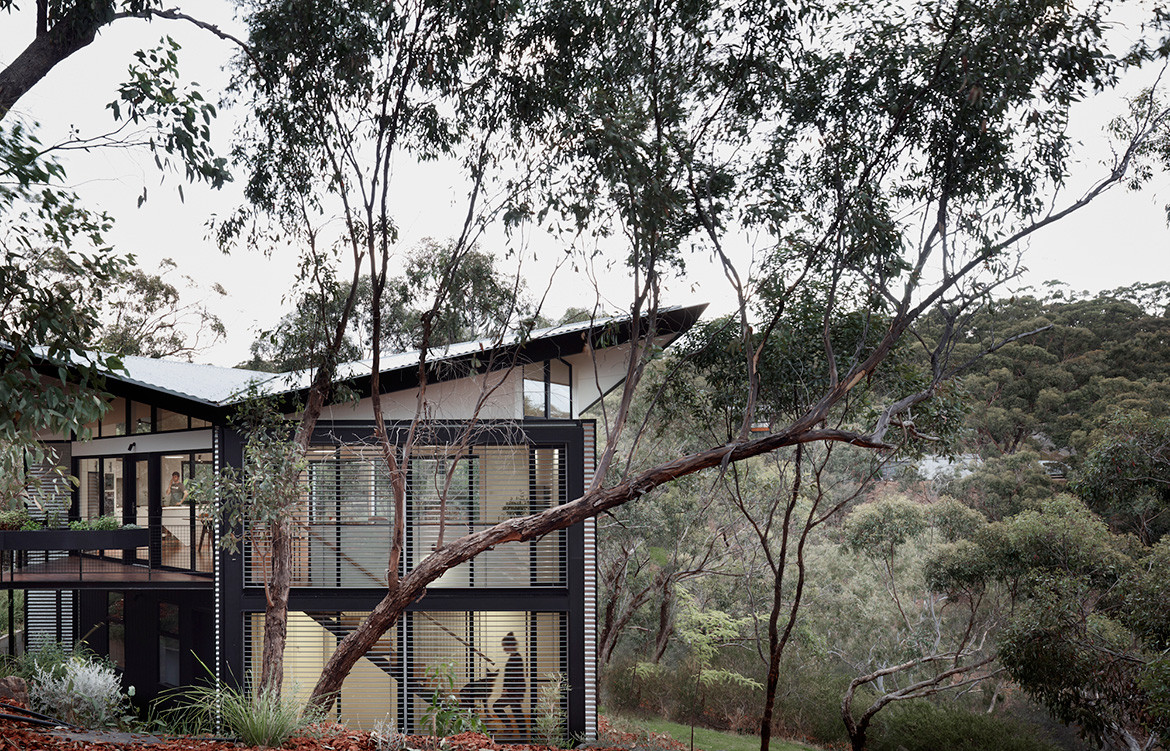 A Butterfly roof, or double skillion roof, in House by Max Pritchard Gunner Architects
The other design variant is called an oval skillion roof and this option takes a circular form with rounded edges that effectively increase the roof's resistance to wind. It is more common in small-scale civic structures like waiting stations or covered seating areas than in residential architecture.
The skillion roof design is quite commonly seen in residential architecture designed and completed in the middle of the 20th century. Unlike a flat roof, likewise popular in mid-century modernist architecture, a skillion roof exhibits a significant pitch. In keeping with the widely held ideas at the time that simplicity in architecture is best, they can often be seen atop a house with an unadorned façade on suburban blocks in Australia. A unique choice for residential architecture, this type of roof design is almost iconized placed atop a shed, carport, patio, garage or pergola.
In contemporary times, the choice of a skillion roof design can create a façade that nostalgically evokes a bygone architectural era or references rural Australia. Increasingly, however, the inherent benefits it offers residents and homeowners make it an increasingly popular construction detail atop modern, high performance or passively designed residences.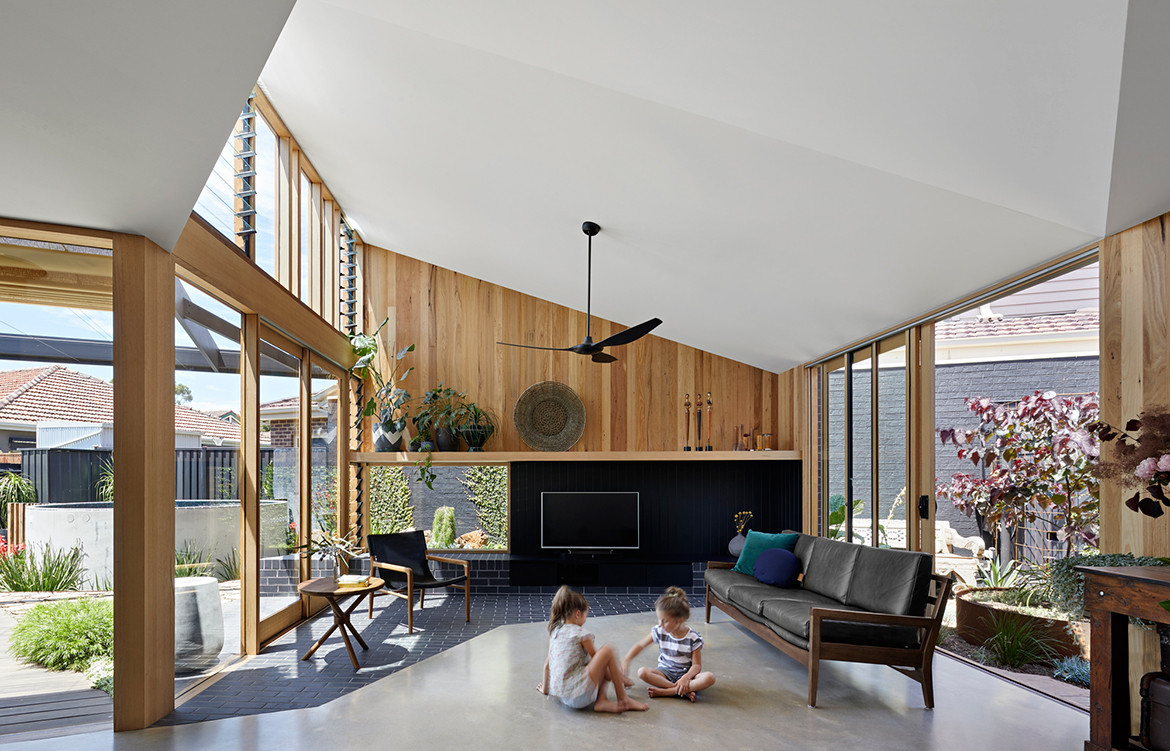 Clerestory windows made possible by a skillion roof in Bent Annexxe by Bent Architecture
One such benefit is the opportunity for clerestory windows framing one side of the building due to different wall heights. This is particularly handy in houses where privacy is a concern but the desire for natural light is high. It also frees up wall space for art or wall hangings. Furthermore quality insulation has the potentially to protect against extreme temperatures for the comfort and performance of the interiors of a house.
The steep pitch results in less drainage issues compared to other roof styles while a double skillion roof, in addition to its striking appearance, can effectively collect rainwater for catchment and reuse. If the roof orientation is suitable, the large, flat, uninterrupted planes that form the roof are ideal for solar panel placement during construction or alternatively present no issue for retrospective fittings.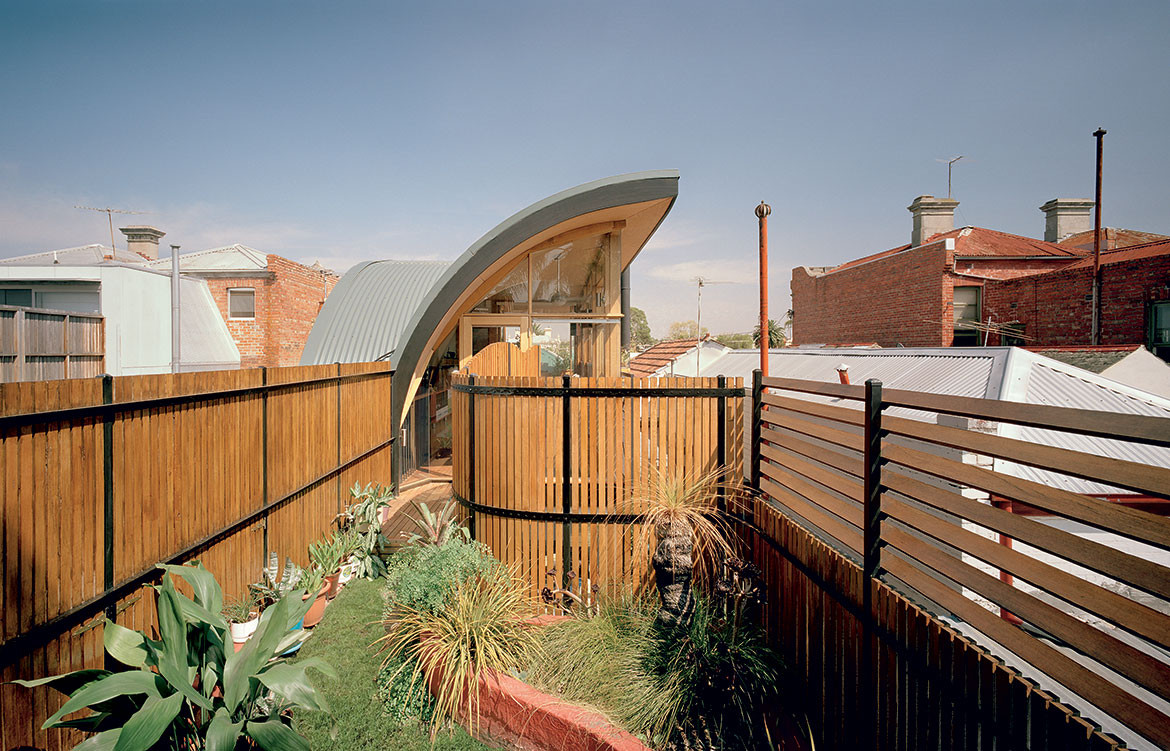 An oval skillion roof design as seen in Green House by Zen Architects.
In addition to the many advantages listed above, residents may also lean towards a skillion roof design for the ease and low cost of construction and materials. Because this style of roof is inherently minimalist or industrial, basic, practical materials such as metal are frequently specified. Given the improved drainage of a skillion roof they tend not to need to be so tightly sealed, however the materials themselves do need to be waterproof or sealed to prevent leaking and erosion.
Due to the large volume of water collected, particular attention should be paid to catchment systems such as gutters, rain chains and water tanks. Likewise, wind speeds, degrees and frequency of storms, and other local weather conditions should be considered first and foremost and catered for in the architectural plan when designing the angle and gradient of a skillion roof design.
The life span of a skillion roof design is known to be longer than a standard flat roof and low maintenance. However, as one would expect, this comes down to the quality of materials used, their suitability for the site, and the construction detail.
The skillion roof design is beautiful in its simplicity and industrial roots. It's a versatile, high performing, and durable style of roof that despite a lack of decoration makes an impactful statement in the suburbs or the inner city, or in modern houses or mid-century restorations alike.
Cover image: Bush House, Archterra Architects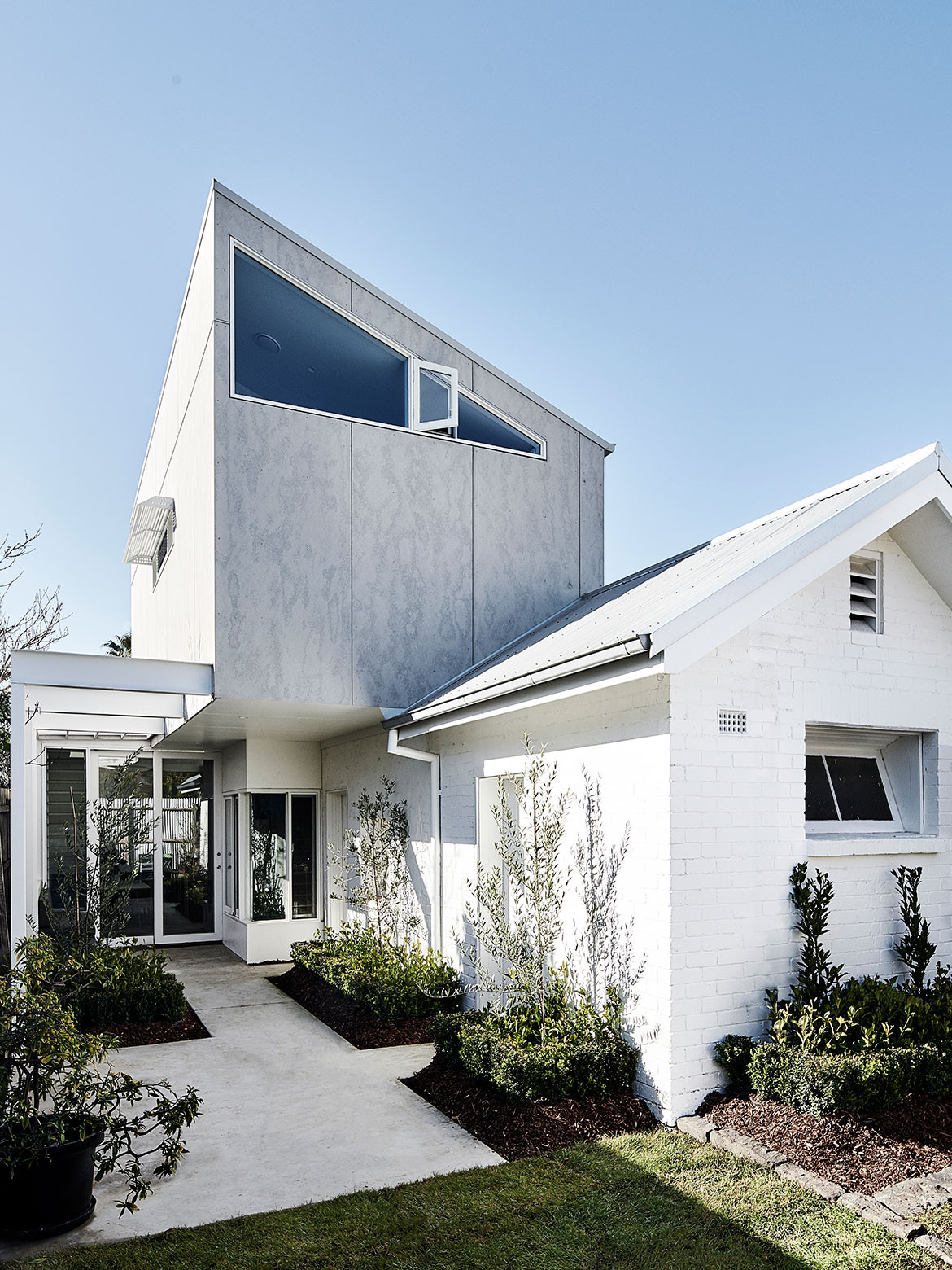 A skillion roof design for a second storey addition atop Dairy House by Dan Gayfer Design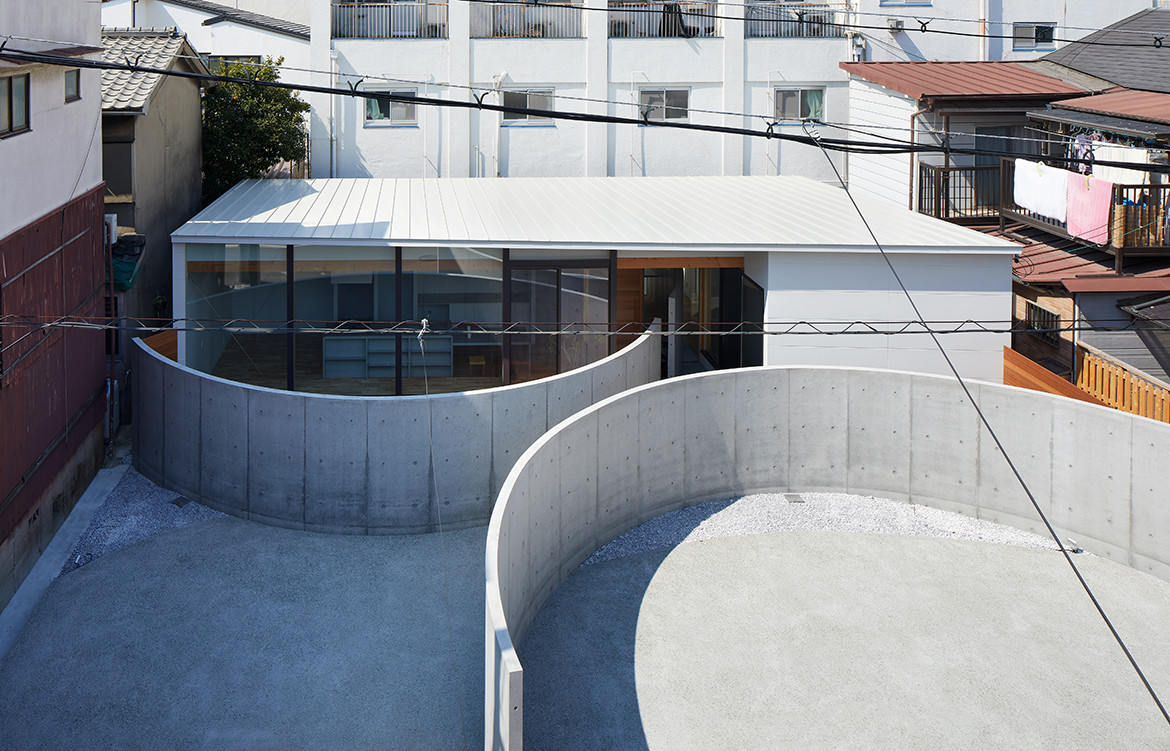 A modern, Brutalist example in House in Konohana by FujiwaraMuro Architects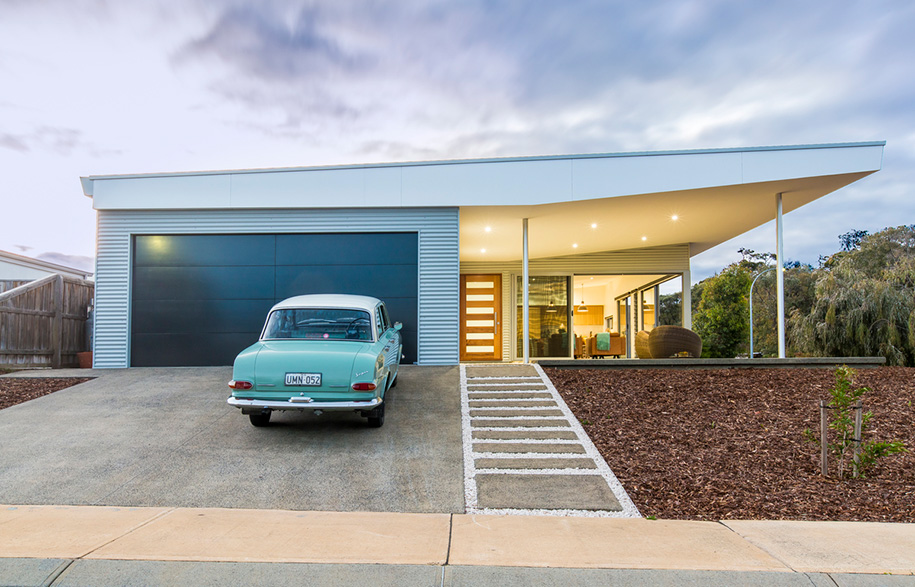 A mid-century inspired house featuring a skillion roof at a subtle pitch in Mishack by Marcus Browne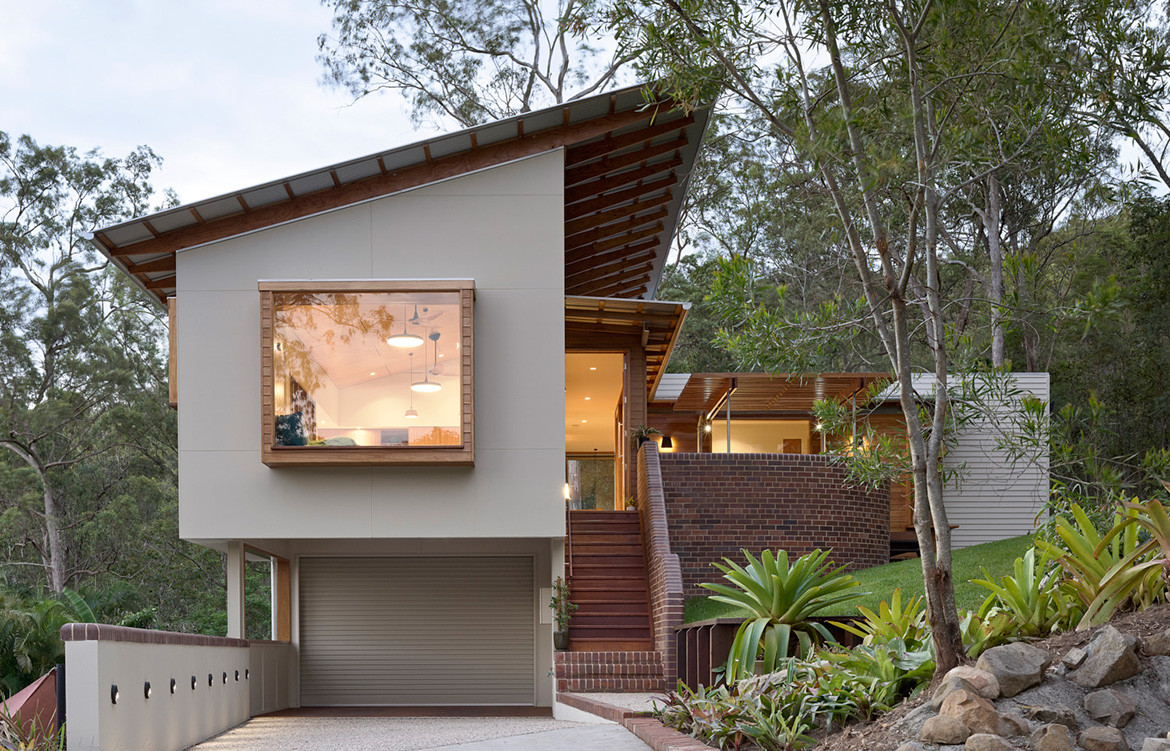 A rural example of skillion roof design in Gap Bushland House by Arcke
Tags: Architecture, beautiful, carport, construction, design, detail, double skillion roof, Façade, flat roof, Framing, Garage, house, ideas, modern, patio, pergola, pitch, plan, Shed, Skillion Roof Design, what is a skillion roof
---